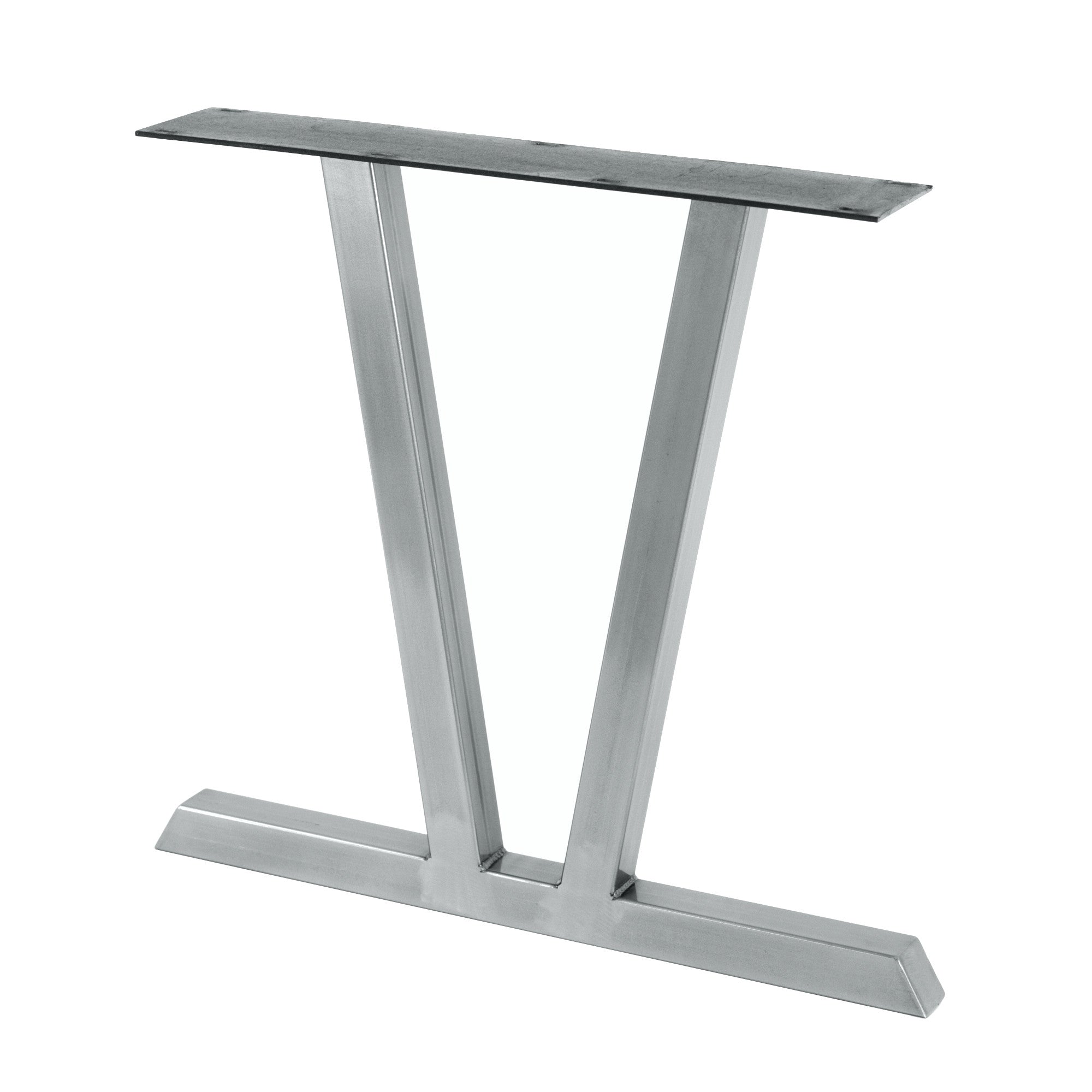 Dining Height
Suited for dining tables, desks, console tables and more
Tube Steel
Made from welded, rigid tube steel material
Made-To-Order
Currently ~2 weeks until shipment
Sold Individually
Quantity 2 required for 1 table
Leveling Feet Included
Adjustable leveling feet are included. This adds 1/4" - 1" to the height
Dimensions

- Height: 21"-30"
- Width (at bottom): 24"-30"
- Top plate depth: 4"
- Top plate width: 4" less than bottom
- Top plate thickness: 3/16"
- Steel: 2"x2" tube steel
Hardware

- Hex screws for mounting
- Screw diameter: 1/4"
- Screw length: 1.25"
- Feet: 2
- Clear sealant
- Satin Black powder coat
- Silver Metallic powder coat
- Gloss White powder coat
---
Finishes Explained
Clear sealant
The surface is cleaned and sealed with a clear powder coat. This industrial material will have inconsistencies and blemishes on its surface. This durable clear coat has a low gloss sheen.
Satin Black powder coat
Powder coating is an environmentally friendly alternative to paint. Our black is soft textured, and refracts light. The sheen on the Satin Black a near matte black.
Silver Metallic powder coat
This is a special two step process. A base of Metallic Silver with a high gloss 2nd coat is applied. The base coat has tiny specs in it to give dimension. Our most protective finish.
Gloss White powder coat
This finish is a striking pure white, that accentuates the simple lines of the design. The high gloss sheen is shiny and smooth. People often pair this with a table top that is lighter color.