Ready-Made Metal Table Legs
Big Metro | Ready-Made
These table legs ship in 1-3 days!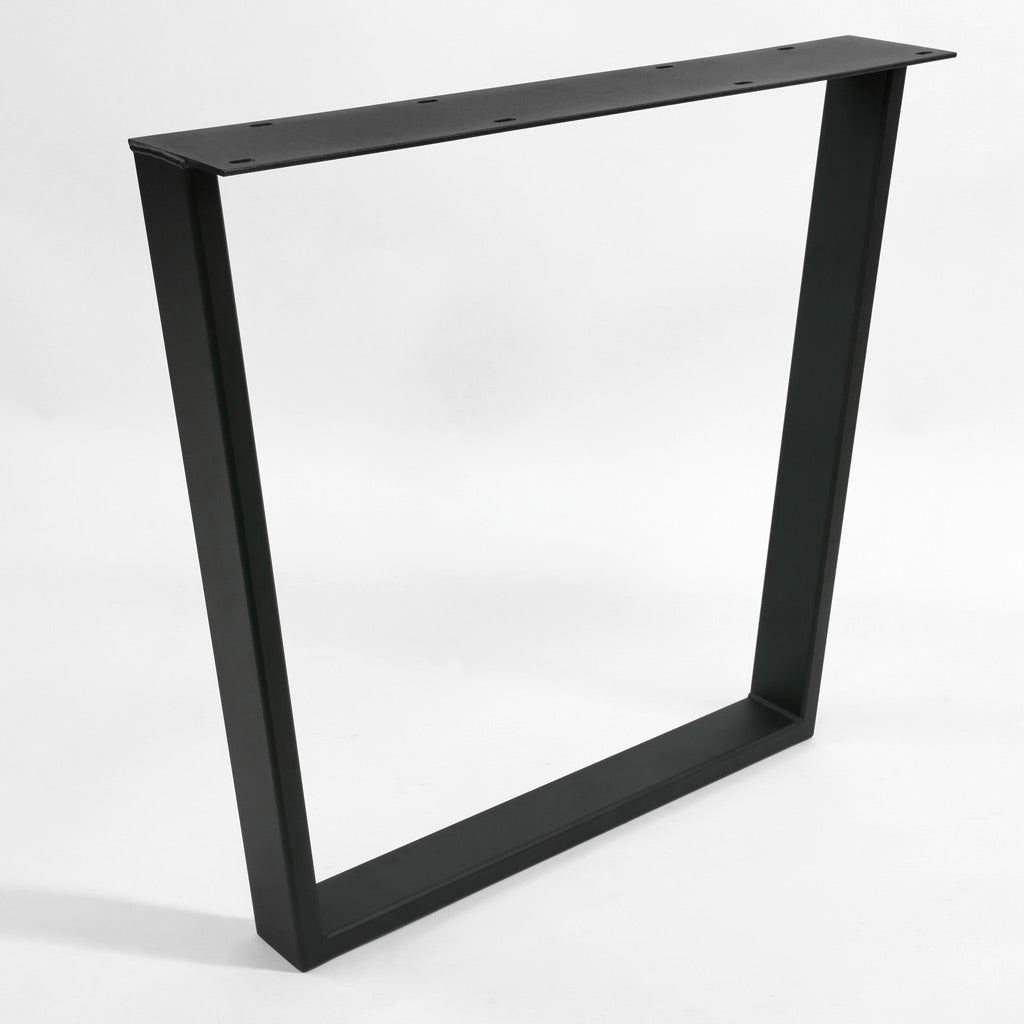 This Design Features:
Dining Height
Suited for dining tables, desks, console tables and more
Tube Steel
Made from welded, rigid tube steel material
Ready-Made
Prefabricated and ships in 1-3 days
Sold Individually
Quantity 2 required for 1 table
Leveling Feet Included
Adjustable leveling feet are included. This adds 1/4" - 1" to the height
This is a ready-made table leg that ships fast!
Our 'Metro' metal table legs provide superior rigidity and strength. Slotted holes in the mounting plate allow for expansion and contraction of the wood through temp changes. Ready-Made in our most popular dimensions and finish so you don't need to wait for your order to be custom made.
Dimensions

- Height: 28" (28.5" with leveling feet)
- Width (at top): 30"
- Width (at bottom): 24"
- Top plate depth: 4"
- Steel: 1"x3" tube steel
Hardware

- Hex screws for mounting
- Screw diameter: 1/4"
- Screw length: 1.25"
Finishes

- Satin Black powder coat
---