Little Pillar | Made-To-Order
These table legs are handmade to order. Check here for current lead times.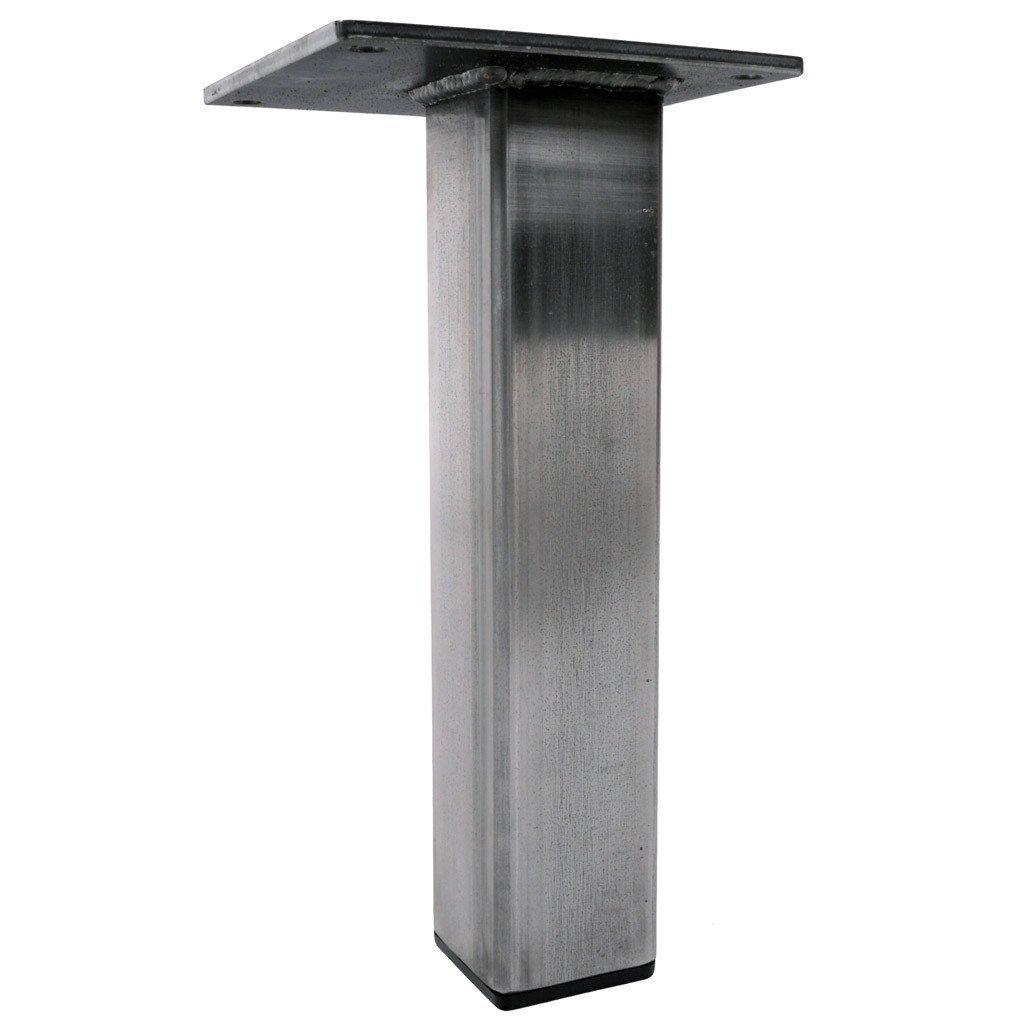 Coffee Height
Suited for coffee tables, benches, end tables, and more
Tube Steel
Made from welded, rigid tube steel material
Made-To-Order
Currently ~2 weeks until shipment
Sold Individually
Quantity 3 or 4 required for 1 table
Dimensions

- Height: 5"- 20"
- Steel: 2"x2" tube steel
- Top plate: 5"x5"
Hardware

- Hex screws for mounting
- Screw diameter: 1/4"
- Screw length: 1.25"
- Clear sealant
- Satin Black powder coat
- Silver Metallic powder coat
- Gloss White powder coat
---
Finishes Explained
Clear sealant
The surface is cleaned and sealed with a clear powder coat. This industrial material will have inconsistencies and blemishes on its surface. This durable clear coat has a low gloss sheen.
Satin Black powder coat
Powder coating is an environmentally friendly alternative to paint. Our black is soft textured, and refracts light. The sheen on the Satin Black a near matte black.
Silver Metallic powder coat
This is a special two step process. A base of Metallic Silver with a high gloss 2nd coat is applied. The base coat has tiny specs in it to give dimension. Our most protective finish.
Gloss White powder coat
This finish is a striking pure white, that accentuates the simple lines of the design. The high gloss sheen is shiny and smooth. People often pair this with a table top that is lighter color.